Discover the beauty and immensity of the Peaks Route
The Peaks Route is a spectacular tourist route in Alsace. It winds its way through the Vosges mountains, offering breathtaking views and allowing visitors to discover the natural beauty of the region.
It is almost 80 km long, starting in Cernay and ending in Sainte-Marie-aux-Mines and is divided into several sections. The most spectacular part is the section through the Vosges mountains.
This route is also famous for its many passes, which offer panoramic views of the surrounding peaks, the most famous being the Schlucht pass. The Grand Ballon is the highest point of the Peaks Route, at 1,424 metres. From the top, you can enjoy a breathtaking view of the Alsace plain, the Black Forest in Germany and even the Swiss Alps on a clear day.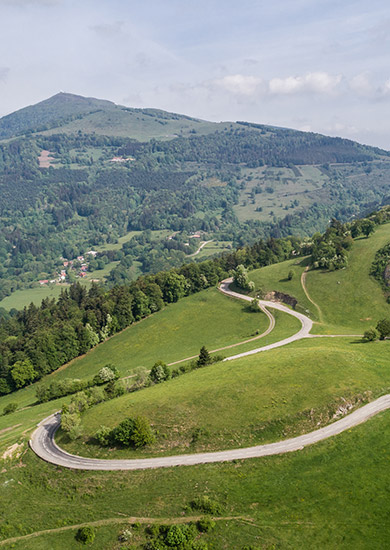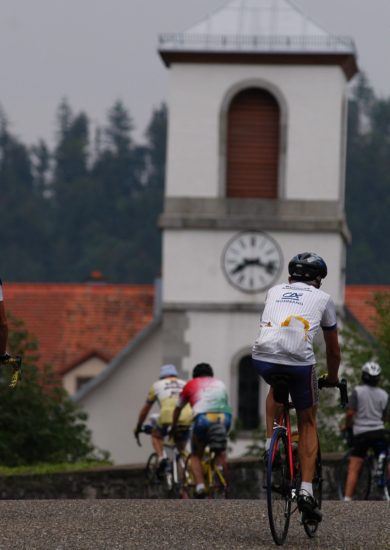 The Peaks Route also offers many activities. Hiking enthusiasts can enjoy the trails along the route. Cyclists can also use the road, which is often used as a stage for the Tour de France. For nature lovers, it is possible to discover the local fauna and flora, with species such as chamois, foxes and wild boars.
History and culture lovers can discover the many remains of the First World War on the site of the Hartmannswillerkopf – Vieil Armand: trenches, bunkers as well as a historial of the Great War.
The Peaks Route is also a gastronomic destination of choice for tourists, with numerous farm inns offering a typical mountain speciality, the "repas marcaire" and Munster, THE local cheese.
It is a must-see destination for all nature, culture and history lovers. Panoramic views, outdoor activities, local cuisine, the Route des Crêtes offers each visitor a unique and unforgettable experience.